Skiing and poker seem like an unlikely pair, but there are actually several Olympian skiers that play poker for sport, too. Poker doesn't require the same type of athleticism as skiing, but there is a mental component to both games that pushes these players to outsmart their competitors. Take a look at these four Olympian skiers that moonlight as poker players when they're not on the slopes.
David Wise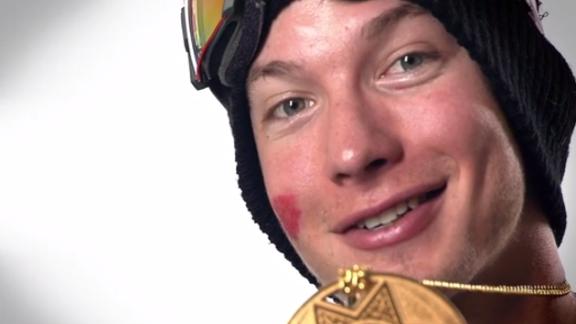 David Wise is a freestyle skier that competes in the half-pipe. He lives in Reno, Nevada, now, but he grew up near Lake Tahoe. Wise won his first competition on the half-pipe at the age of 15. By 18, he was a professional skier and headed to the Olympics. He enjoys all sorts of outdoor recreation, including cliff jumping, skiing, and mountain biking.
In 2012, Wise won gold at the Snowbasin Dew Tour in Utah in half-pipe, as well as the Euro Winter X Games and the Winter X Games. He also finished second at the Association of Freeskiing Professionals rankings. He continued his success in 2013 with several first place finishes, including one at the FIS World Championship in Park City, Utah, and a third-place finish at the U.S. Grand Prix in Copper Mountain.
Another one of Wise's favorite sports is poker. He started out playing poker at a very young age and discovered a fascination with Texas Hold'em in high school. Wise lives in Reno and loves to play in smaller tournaments at nearby casinos.
Wise has a level head that helps him compete in both poker and the Olympics. In fact, it is level-headed people like Wise who really gain a competitive advantage as it requires mental toughness to play poker and be a freestyle skier.
Marcus Hellner
Marcus Hellner is a cross-country skier from Sweden. He is also a three-time Olympic gold medal winner. He started competing in cross-country skiing at the age of 16 and went to a special high school to train. He has lived in Gällivare ever since.
At the Nordic World Ski Championships in 2007, Hellner took home the bronze. He then competed at the 2010 Winter Olympics in Vancouver, where he received a gold medal in the 30-km cross-country pursuit. Hellner has won several cross-country ski competitions and is still a major name in the sport today.
Hellner learned to play poker while traveling for his ski competitions. It took him a few years to hone his skills, but he is now recognized as a master poker player. Hellner is even a member of Team PokerStars. You can play against him online if you look for the user ID "M.Hellner."
Nick Goepper
Nick Goepper is a freeskier from Lawrenceburg, Indiana. He now lives in Mt. Hood, Oregon. He didn't grow up in an area with a lot of snow, so he practiced on rails, boxes, and any other obstacles he could find to perfect his tricks.
Goepper had a third-place finish at the New Zealand Winter Games and the Dew Tour Breckenridge in 2012. He also placed at the Dumont Cup and the Dew Tour Snowbasin. He had an overall AFP ranking of second in 2012. He had another great year in 2013, taking home first and second place at most of the events he competed in. His nickname became "Heartthrob."
Goepper has always been competitive, and he takes this drive to the poker table, too. He started playing no-limit Texas Hold'em at the age of 15 with his buddies from the slopes. He would train during the day and play poker at night. This kept his mind fresh and focused on his competition. Goepper has competed in the World Series of Poker, but is still working on winning a major poker title.
Petter Northug
Petter Northug is a cross-country skier from Norway. He has two Olympic gold medals and has placed in over nine World Championships. He has been competing on the slopes since he was a kid, and we can expect to see a lot more wins from this cross-country pro.
It's important to Northug to have interests off of the slopes. He may be one of the world's best cross-country skiers, but he's also a major poker enthusiast and has had mild success at major poker tournaments. At the 2010 WSOP, Northug cashed in the Main Event for $21,327. He has also cashed in a European Poker Tour event and his lifetime poker tournament winnings are over $38k.
Olympians don't have to focus all of their time on their sport — they can excel in many areas. That's been proven by these four Olympians who also show an interest in poker.
buy albuterol inhaler,buy combigan online,buy chantix,buy voltaren gel online
Paid Advertisement