Join Garrott Kuzzy, 2010 Vancouver Winter Olympian, for a slideshow at the Ideal Market and Rivers Eatery in downtown Cable, Wisconsin this Saturday, March 13 at 6:30pm.
You've been following www.garrottkuzzy.com, this is your chance to hear about the adventure from Garrott himself while he's in town between competitions.  Kuzzy will share photos and stories from his training, travels, and racing leading up to the Olympics and experiences during the Games.
The slideshow is free and open to all.  Stop in early to order your pizza (possibly even the now famous "Kuzzy" pizza) to enjoy during the show!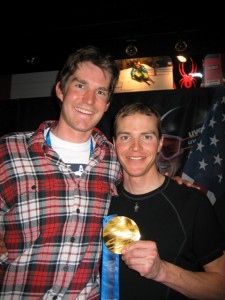 buy albuterol inhaler,buy combigan online,buy chantix,buy voltaren gel online
Garrott Kuzzy