June was grandparents month in our house. Both sets came for a couple of weeks each.
One sunny Saturday my dad and I biked Resurrection Pass, 38 miles from Hope to Cooper Landing. I've been over that pass a number of times, but this was the first time it hasn't been covered in snow. What a great singletrack ride!
I wonder what the 70-and-up age group record is for the 20 mile climb from Hope up to the pass? I bet my dad crushed it!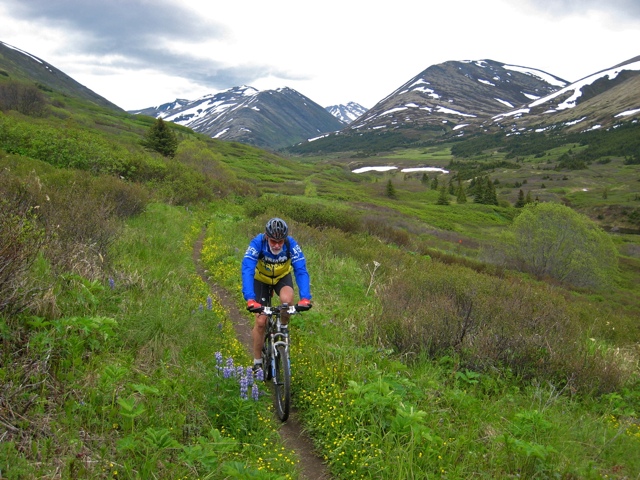 cory